The School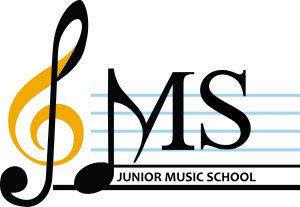 "We believe all children are born with the gift of music. With the right teaching in early childhood, children can develop their musical and creative abilities to the highest levels imaginable."
Junior Music School is a new music school designed to encourage children, aged 2-12 years, to reach their musical potential. Through classes and exam preparation, we aim to develop the natural talents and musical skills of our students.
---
Our Staff
We employ highly skilled and passionate music teachers, from a diverse range of backgrounds, to ensure children are exposed to many different styles of teaching and musical genres. We also employ final year Music Education students, from top universities, who add a fresh outlook on musical teaching. Our teachers are fully CRB checked and have extensive experience of teaching children of all ages.
---
Our Methods
We believe that there is no learning without having the passion for what we are learning. JMS has developed a new method to approach to teaching children music that start from developing their interest in music and helping it to grow during the sessions together. We call it "Prima Vera Music".
Many schools and companies offer music lessons for children. However, at the Junior Music School, we believe in offering more. We offer preparation and support for all grading exams, including Trinity Guildhall and ABRSM, for all the instruments included in our courses.
---
Our Courses
Music Lessons:
• Singing
• Guitar (Electric, Acoustic or Classical)
• Piano/ Keyboard
• Violin
• Kids' Choir
We offer both 30 minute and 45 minute classes for groups of 2-4 children. Please contact us for information on solo classes which can be arranged privately.
---
Junior Band and Ensemble Classes
We believe music is beautiful as it is but even more so when it is shared with others. Our junior band classes allow your child to experience playing in a real band. The classes are a great way for your child to discover the joy of playing in a group, as well as building their confidence and self-belief in their musical skills.
---
On Stage Opportunities
We organise concerts and concert preparation for students who would like to perform on stage. This keeps them motivated, with an end goal to look forward to, and can improve their confidence even more. Family and friends are welcome to the concerts.